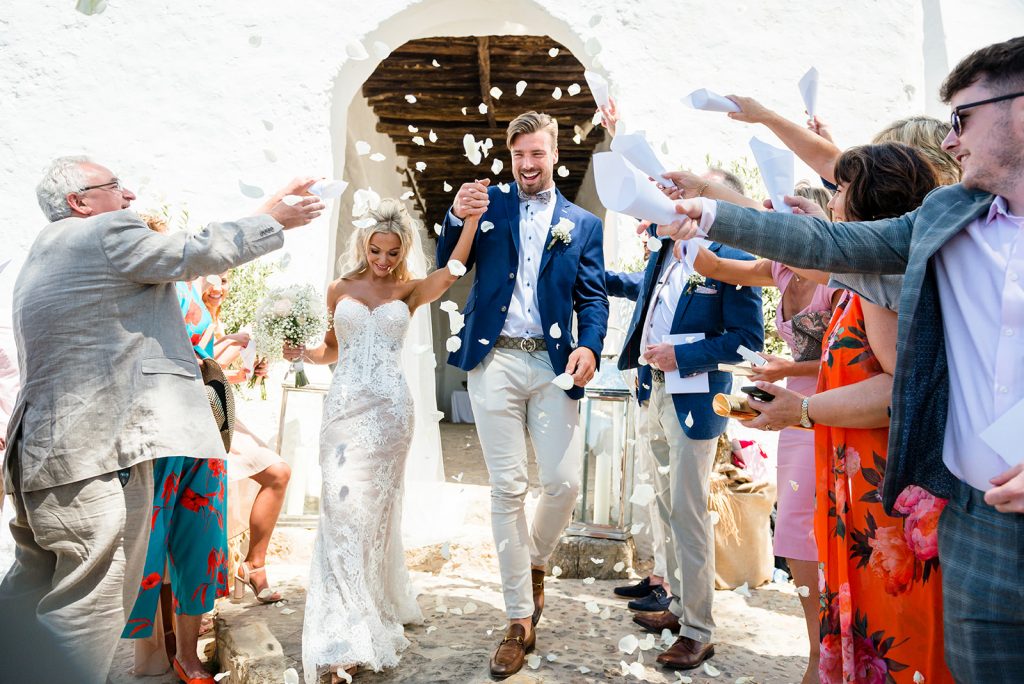 Everyone knows what a dream wedding in Ibiza should look like. So we were thrilled to make this a reality for Chloe and Greg this summer with this divine ceremony and stunning reception.
Proceedings kicked off at the beautiful hilltop church Puig Di Missas in Santa Eulalia. As Irish Catholics, the couple were permitted to be officially wed there – a truly impressive whitewashed building perched above the town.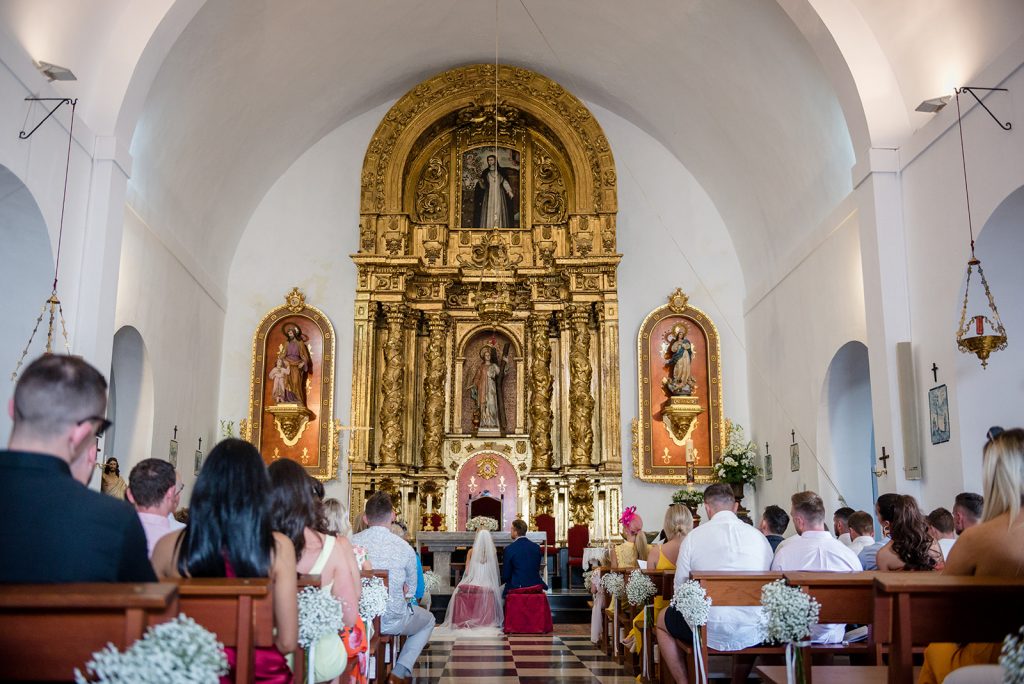 The wedding party was then whisked off to a private villa which had been decked out in an intimate style, where the reception was held poolside.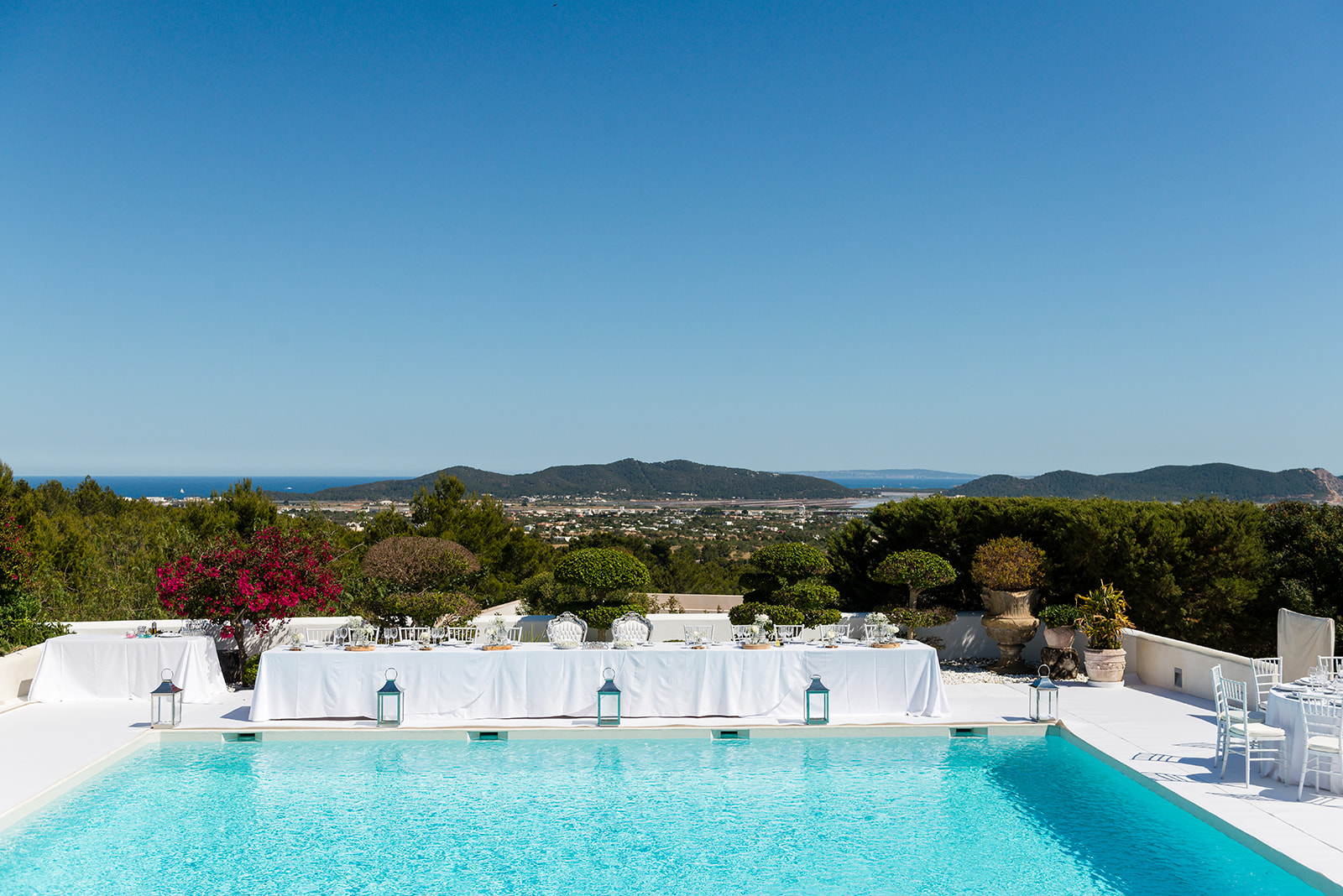 A day and night to remember…